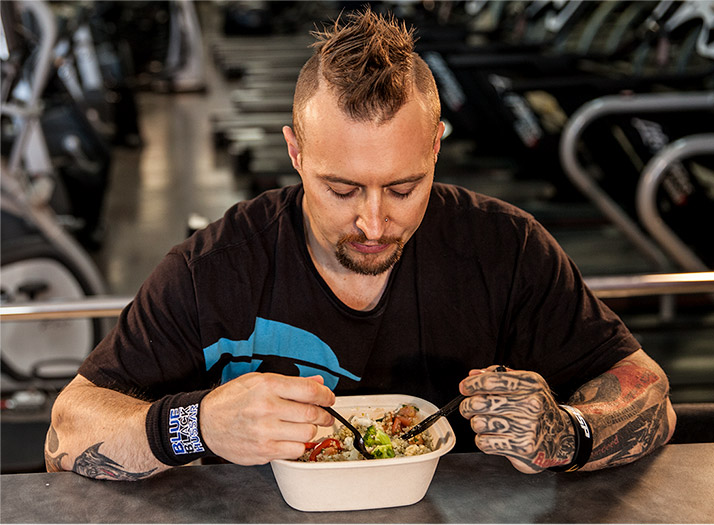 *Photo Credit: Kris Gethin, bodybuilding.com
A client of mine asked me this the other day, and I figured I'd turn my answer in to an article since some of you might have the same question.
In most cases, you should make adjustments to your food intake once you've stalled in progress for two weeks.
Any sooner than that and you're not giving yourself time to adjust to the new number of calories (and therefore aren't getting an accurate reading of what's going on).
Any later and you're spending valuable time spinning your wheels.
However, decreasing your food intake isn't the only option you have to re-ignite progress once you've hit a plateau.
You could also increase cardio.
And that's where things get tricky.
Some people?
They do better with less food and less total cardio.
Others do better with more cardio but more total food.
How do you know what works best for YOU?
Trial and error.
Still, regardless of the option you choose – whether you choose to decrease food or increase cardio…or both – wait until you've gone at least two weeks with no results before you make an adjustment.
If it's not broke, don't fix it.
Want to Build Crazy Amounts of Strength?
Signup below to receive my [FREE] strength training manuel delivered in the next 60 seconds.