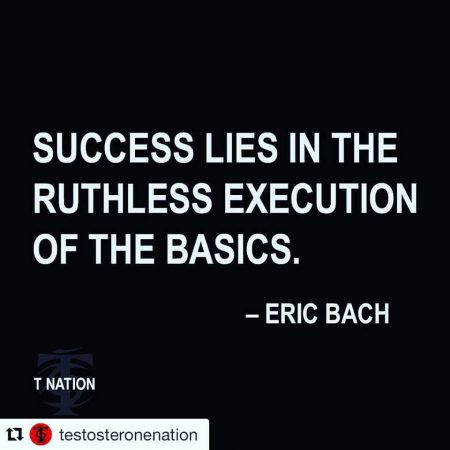 *photo credit: tnation.com, Eric Bach
Here's a list of my top five favorite exercises per muscle group:
Quads
Front Squat
Back Squat
Hack Squat
Leg Press
Lunges
Hamstrings
Sumo Deadlift
Romanian Deadlift
Conventional Deadlift
Glute Ham Raises
Leg Curls
Glutes
Hip Thrusts
Barbell Glute Bridges
Squats
Deadlifts
Lunges
Chest
Incline Barbell Press
Flat Barbell Bench Press
Dumbell Press
Push-Ups
Flies
Back
Pull-Ups
Chin-Ups
Barbell Rows
Chest-Supported Rows
Dumbell Rows
Shoulders
Standing Overhead Press
Seated Dumbell Shoulder Press
Arnold Press
Lateral Raises
Bent Over Lateral Raises
Biceps
Barbell Curls
Preacher Curls
Dumbell Curls
Hammer Curls
Cable Curls
Triceps
Close Grip Bench Press
Skullcrushers
Single Arm Dumbell Tricep Extension
Cable Tricep Pressdown
OH Rope Tricep Extension
Abs
Hollow Body Holds
Single Arm Planks
Hanging Leg Raises
Weighted Decline Crunch
Deadbugs
There are TONS of other exercises you can include in your program, but these give you the most "bang" for your "training buck."
Stick to these exercises for at least 75% of your training volume, and you'll get incredible results.
Want to Build Crazy Amounts of Strength?
Signup below to receive my [FREE] strength training manuel delivered in the next 60 seconds.