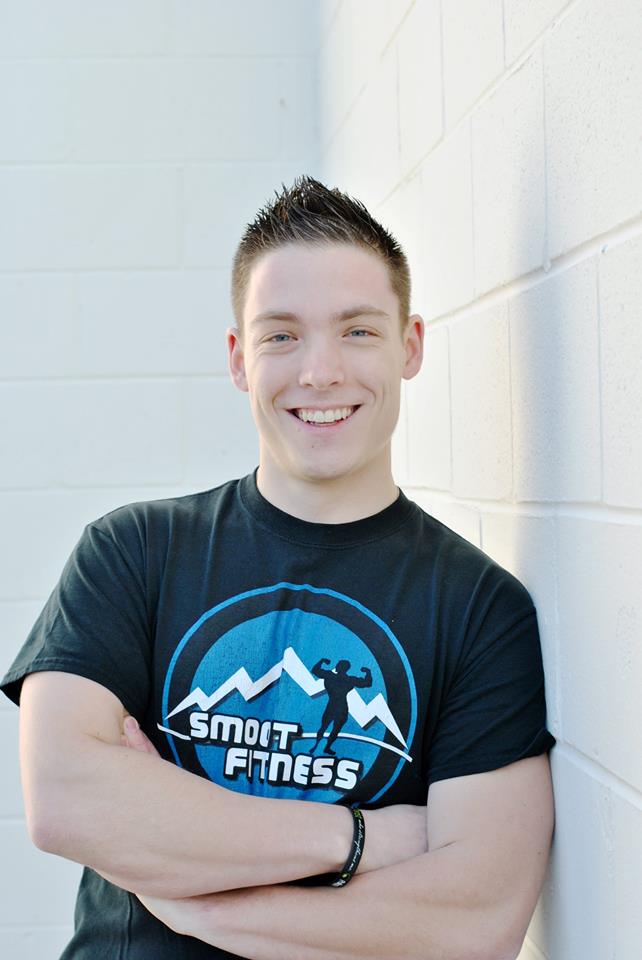 Hey guys!  My name's Nick Smoot, and I'm the owner and operator of Smoot Fitness.
My mission with Smoot Fitness is simple: I want to help you get strong, fit, and transform your body.
All while doing the things that you love.
And eating the foods that you enjoy.  
The fitness industry bombards you with false claims, conflicting ideas, and outdated information, and I'm here to cut through the BS, and present you with the truth.
To show you that training should be simple, fun, and have you progressing from one workout to the next.
To show you that your nutrition should complement your life, not rule it, and should be flexible and easy to maintain.
To help you understand that your fitness goals should NEVER come at the expense of your social life or the things you enjoy.
And to teach you the fundamentals of strength and conditioning and sports nutrition, how you can manipulate the variables of each to meet your individual needs and goals, and help you – ultimately – become the best YOU possible.
Do my philosophies and ideas contradict conventional wisdom?
Maybe, but they're backed by scientific research, years of experience, and have been molded by some of the best minds in the fitness industry.
I guarantee that whatever your goal is – whether it's to gain mind-blowing strength, build a jaw dropping physique, completely dominate in your sport of choice, or simply move and feel better on a daily basis – if you're open to new ideas, follow my advice, and stay consistent, you will get incredible results!
If you have any questions, or are interested in working with me, please check out my Coaching Services page.
REACH YOUR PEAK PERFORMANCE!
**Disclaimer**
Smoot Fitness (Nick Smoot) or any associates giving advice are not doctors or registered dieticians. The contents of this program should not be taken as medical advice. It is not intended to diagnose, treat, cure, or prevent any health problem, nor is it intended to replace the advice of a qualified health professional. Always consult your physician or qualified health professional on any matters regarding your health.
"Strength does not come from winning. Your struggles develop your strengths. When you go through hardships and decide not to surrender, that is strength."- Arnold Schwarzenegger.