Nick Benerakis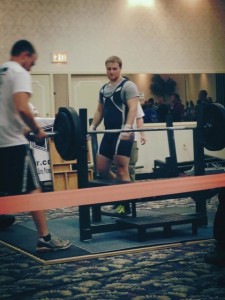 "I have been working with Nick for 2 months now in preparation for my next powerlifting meet. I am extremely pleased with the progress I have been making. I have been hitting new lift records almost every session and I can see myself getting stronger, all while dropping weight as well. Most importantly I have been having a ton of fun with my training and I don't even feel like I'm dieting. Before working with Nick I had the tendency to over analyze things and switch programs too soon. We talked and came up with a program that really addressed my needs and has pretty much solved all my previous issues. If I feel like making a suggestion, I am more than comfortable communicating that with him and we always work things out together. He is not just a coach, but a great friend as well and he genuinely cares about your results. Couldn't be happier being apart of Team Smoot Fitness."
Mason Page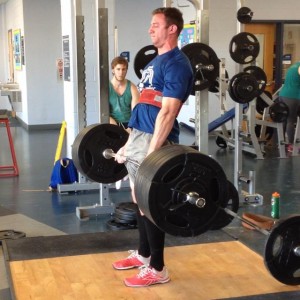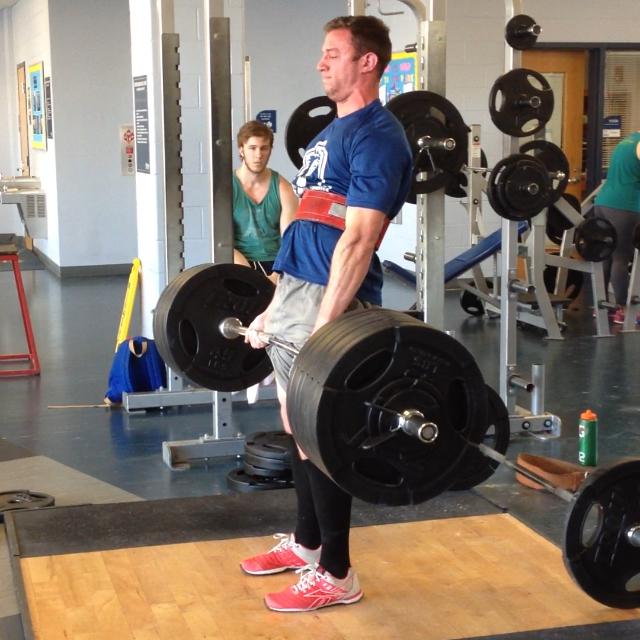 "I have been working with Nick for 12 weeks now, and I am absolutely shocked by the results.  His simple, yet well thought out programming has me stronger than I ever thought possible.  As a former division one college athlete who has worked with some of the self-proclaimed "best coaches around," none of them have come close to providing me with the knowledge and tools to succeed that I've acquired working with Smoot Fitness.  Not only that, but it's very rare that I find someone who shares the passion that I do in the weight room, but Nick truly does.   He is young, but don't let that shy you away from him as a coach.  What really matters is knowledge and passion in what you do, and this is where he excels.  Since the first day I met Nick, I have not looked back and I will continue to work with him until the day he gets sick of me.  There is no doubt in my mind that if you have a goal you want to achieve, Nick will do everything in his power and more to help you obtain it.  If you put in the work, the sky is the limit with this man.  Thanks Nick for all that you have done for me."
Current Lifts –
Bodyweight: 205lbs
485lb Squat
285lb Bench
605lb Deadlift
Mike Bailey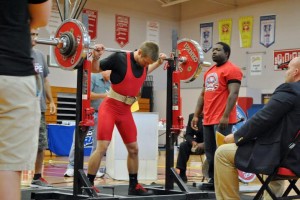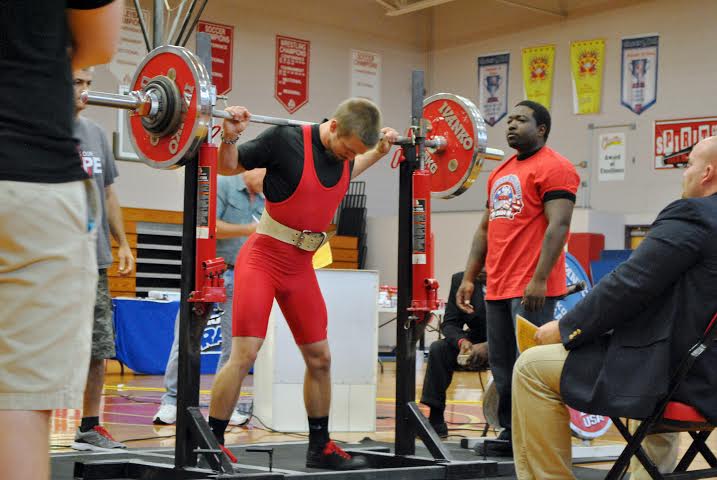 "I came to Nick 3 months ago with the goal of increasing my strength for my first powerlifting meet and in those 3 months I have made tremendous progress. I have crushed all my previous bests in every lift and seemingly week after week I am able to add more weight to the bar. Nick knows how to get results.  Whatever your goal I recommend Nick as your coach not only because of his abundance of knowledge, but his passion for you to succeed and his willingness to accommodate you in any way he can. If you are serious about getting results, Nick is the man for the job."
Current Lifts-
Body Weight: 148lbs
345lb Squat
285lb Bench
450lb Deadlift
Lauren "Blondie" Freeman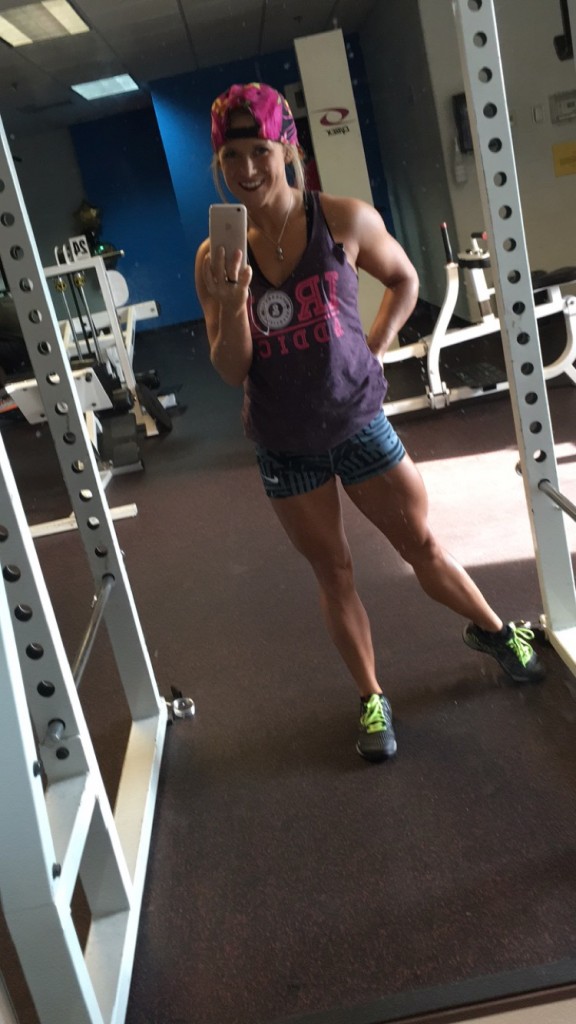 "Hi, I had the pleasure of working with Nick for 6 months. The fact that he could put up with me for six months is unbelievable, since I'm so indecisive. I came to Nick with the goal of wanting to compete in figure, but changed goals multiple times until I eventually settled on powerlifting. Nick stuck it out with me, and always pointed me in the right direction. His programming was to the point, easy to follow, and was built towards my goals. The amount of strength and size I had put on in those 6 months was unbelievable. He was always willing to explain everything in full detail and make sure that I understood why I was doing what I was doing. He explained what muscle group each exercise was working, what I was going to achieve from doing that particular exercise, etc. I couldn't have asked for a better trainer. He truly knows his stuff!
YOU'RE FREAKING AWESOME,
BLONDIE"
Sara Van Horn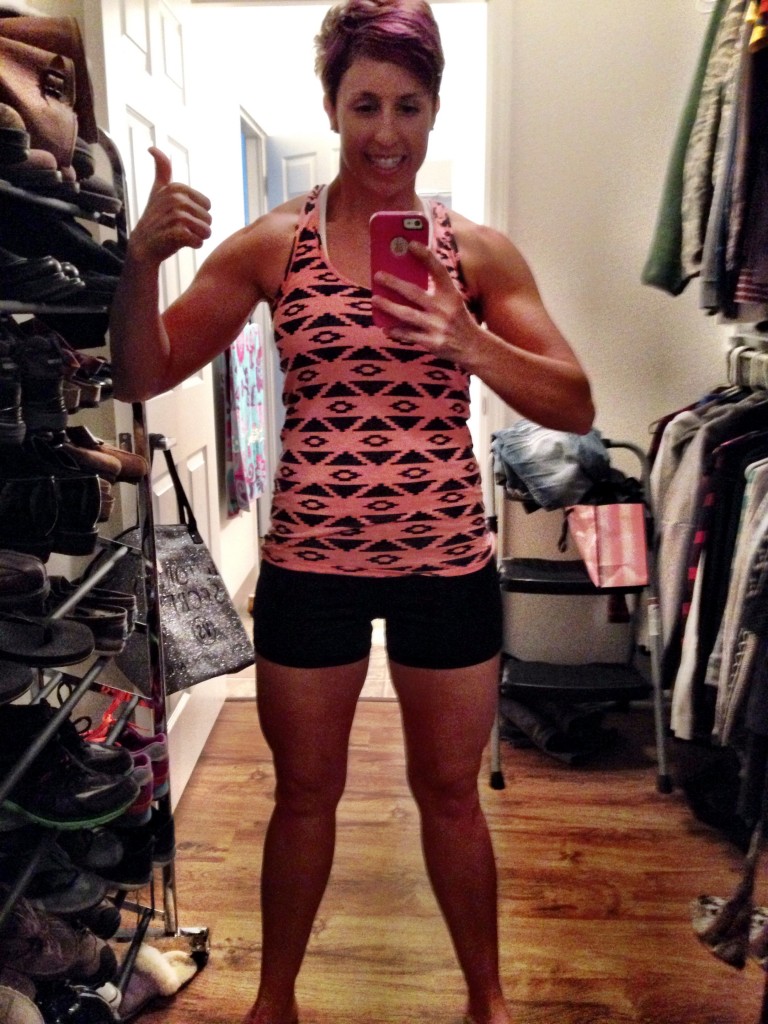 "I'm Sara, I'm 33 and have had 2 children.  I started working with Nick when I knew I wanted to get serious about weightlifting.  I was tired of feeling the way I looked, which was not great!  We both shared a common interest, and that was the desire to be strong.  Nick taught me the fundamentals in weightlifting and how to apply them.  Nick showed me the way from low weight -high rep to 1RM.  I was hooked and now continue on in my fitness journey as a powerlifter.  I could never thank Nick enough for that strength he gave me.  It was empowering and still continues to fuel my fitness journey."
Kim Fisher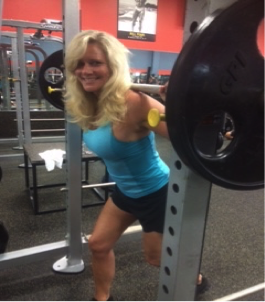 "Being a woman in my fifties I knew that my health and fitness goals needed to be adjusted. As we age, both bone density and lean mass decrease becoming even harder to lose fat and maintain muscle. All of these problems can be helped through strength training. I have always incorporated cardiovascular and resistance training into my exercise routine but I knew that I needed to start strength training harder than ever. That is how I came to Nick. Nick has a vast knowledge of exercise and nutrition; he is professional, extremely motivating and always quick to respond. I look forward to the workout routines that he designs for my goals. Nick is one of the most genuine people I have ever met. He tells it exactly as he sees it while maintaining a positive attitude and sense of humor. Since I started training with Nick I have seen significant increases in strength, decrease in inches and the stamina to keep up with my grandson; that is only the physical part! I feel so much more confident in my body and in general and I have inspired my husband to start lifting as well. Nick has changed not just my life but that of my entire family's and for that I am so grateful!"
Matt Repece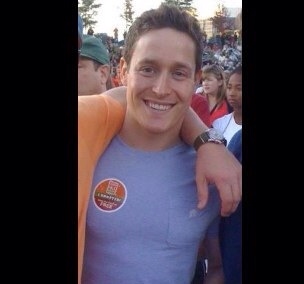 "I came across Nick a few years back on twitter which led me to his blog. I started reading the stuff on his website and his facebook which inevitably led to us striking up random conversations regarding training, bodybuilding, etc. I could tell that Nick had a real passion for strength and conditioning and made up my mind early on that when I was done prepping for my bodybuilding competition, Id' be making the switch to Team Smoot. I have worked with some of the more well known names in bodybuilding and strength training in the past before joining Nick's team and when I break down what I believe the key components to a good coach are, Nick takes the cake. First and foremost, he's just a good ass guy. Our first interaction was a phone call consultation to discuss all things training, and aside from it being an informative talk, it was very enjoyable. Next Nick would give me my training program. He had a game plan in mind for me from the get-go and we put it into place right away. Coming out of a big time caloric deficit my strength levels were in the dumps and so was my enthusiasm, but working with Nick for the last 12 weeks has completely changed that. My strength is at the highest its ever been (at the lowest bodyweight ever to boot) and I have that fire lit under my butt each morning to go in and kill it again. Nick is also extremely courteous to his clients. He's given me his cell phone number with permission to text him when I want to, a privilege that I'd rather not abuse, but it's extremely nice to have in my back pocket should I need to (coaches I've worked with in the past have not been so kind). In addition to that, he actually insists on daily updates from his clients (again, not the norm from my experience) which I really like – shows his commitment to his clients. He gives well thought out responses to questions you may have and actually encourages that. The last 12 weeks have been awesome and I cannot wait for the next 12! Thanks, buddy!"
Bill Lewis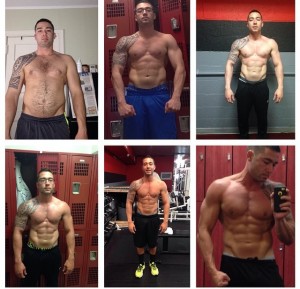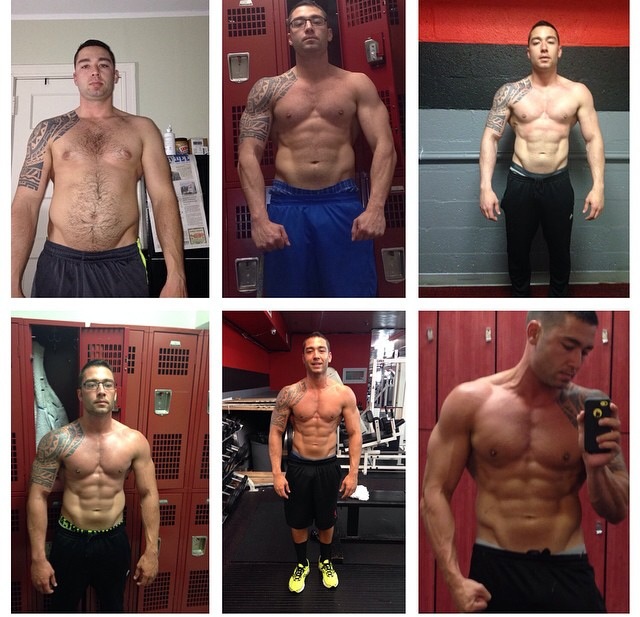 "For me It was Superbowl Sunday. It was a real wakeup call, and not in the sense of beer, pizza, wing overkill, but where I was with my physique and where I wanted to go. I was 208 during that period of time – bloated and a big mess. It was a cycle for me. I lived in a shore community, so being in shape for summer was a must. It wasn't that I crash dieted in any way, I knew the basic principles of dieting… and I usually got relatively lean each summer. Problem was I never looked like I lifted. Here I was day in and day out using some form of bro split, and occasionally hitting squats and deadlifts. I had tried and liked 5/3/1, got a little stronger, but visually I just looked a mess.
A friend of mine had recently signed up with Nick and had convinced me to join up. I was looking for a coach at that time and after speaking with Nick on the phone and through email he quickly gained my confidence.
It wasn't before long that I knew this guy was for real, and the amount of effort I put into the program and how I take care of myself during the time away from the gym would be a real factor as well. With Nick's guidance I put everything together. I followed the program specifically and stayed in contact with Nick.
I Soon found another challenge – overcoming the beliefs about strength, muscle, and food that I had been so accustomed to. Nick really took the time to talk with me and provide me with the science and understanding of why and how certain programming works, diets, anything that I had a question on he had an answer to. Having that knowledge base was what really stood out for me in Nick as a coach.
So, what Happened between April and September? I reached the leanest, lightest, and strongest I have ever been. I got down to 175 from 200lbs. My weights went as follows (Pre Nick to Post Nick):
Bench: 200 to 255
Squat: 285 to 335
Deadlift: 325 to 405 (and now in our current program pulling 455).
Never did I think it would be possible to get so strong and so lean at the same time. Nick is willing to give you the attention and help, and most importantly, the understanding of what you are doing."
Justin Rogers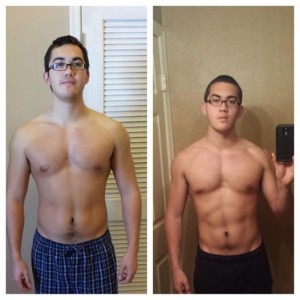 " I started working with Nick 12 weeks ago. For the entire year before that I had been afraid to attempt my first cut- afraid to lose strength and lower my weights in order to lose body fat. With Nick's guidance, I would say that my cut was successful beyond any shadow of a doubt. I lost 15lbs. My weights were all maintained- even increased in the case of my squats (10lbs) and deadlifts (20lbs). Nick always seemed to be ready and available with advice on technique or lifting form, even exercise variations. I appreciated the fact that he also encouraged me to contact him daily with how the workouts were wearing on me, current body weight, how I was feeling about the training, etc.  Even better, I wasn't starving myself the entire time like you might be doing with some other people's programming.  Nick's nutrition plans are macronutrient-based, meaning I wasn't stuck on some fad diet that cuts out essential nutrients.  After everything is said and done, Nick's training program directly led to my first successful cut. Just to recap: I dropped from 190lbs to 175lbs, my deadlift increased from 425 to 445lbs, squats increased by ten pounds, and all other lifts maintained the strength gains I had made previously."
Mitch Thiesen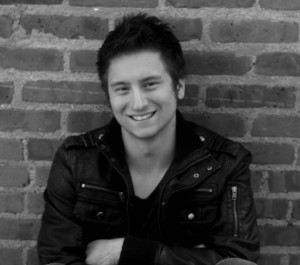 "Working with Nick over the last four weeks was a fantastic learning experience.  I saw immediate improvements in my strength and physique, and this was the first time I've ever gone to the gym energized and ready to train! Nick taught me the importance of hitting your macros, explained everything without being impatient, and answered all of my questions to the best of his ability.  Nick is a great teacher, but more than that, he is a great friend! I would rate this experience a 10/10, and if you're looking for someone to help you get to the next level, I highly recommend giving Smoot Fitness Coaching a shot."
Lois Jefferson (Age 64)
"As a trainer I find Nick to be experienced, enthusiastic, willing to share his knowledge, fun and, patient.  He takes the time to explain each exercise, the targeted muscle group and, the importance of challenging oneself to remain in shape.  Having said this, I must also say, I suspect I am one of Nick's oldest clients however, we never took the easy out and he never made me feel like an old lady.  I recommend Nick to anyone with a serious interest in weight training."