Build Mind Blowing Levels of Strength.
Develop a Jaw-Dropping Physique.
Gain Unrelenting Confidence.
The Smoot Fitness Online Coaching Program is the key to unlocking the body you've always dreamed of.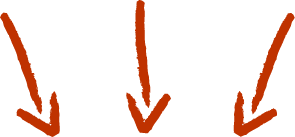 What Makes the Smoot Fitness Online Coaching Program So Incredible?
My clients get results. AMAZING Results.
Mason Page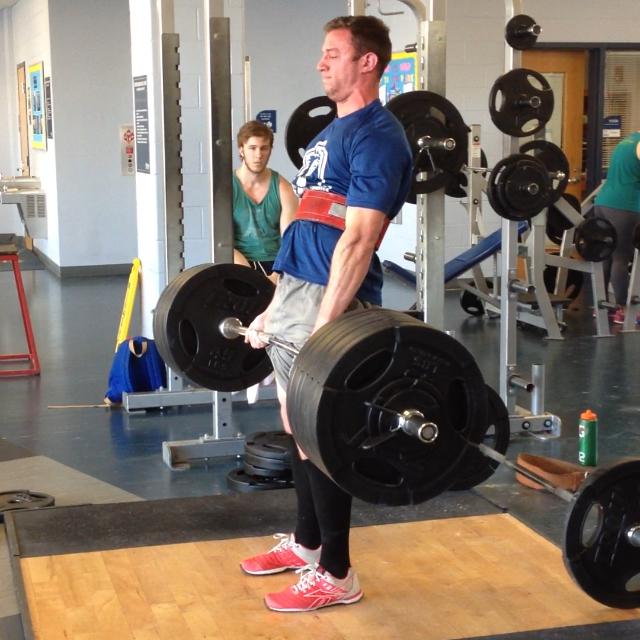 "I have been working with Nick for 12 weeks now, and I am absolutely shocked by the results.  His simple, yet well thought out programming has me stronger than I ever thought possible.  As a former division one college athlete who has worked with some of the self-proclaimed "best coaches around," none of them have come close to providing me with the knowledge and tools to succeed that I've acquired working with Smoot Fitness.  Not only that, but it's very rare that I find someone who shares the passion that I do in the weight room, but Nick truly does.   He is young, but don't let that shy you away from him as a coach.  What really matters is knowledge and passion in what you do, and this is where he excels.  Since the first day I met Nick, I have not looked back and I will continue to work with him until the day he gets sick of me.  There is no doubt in my mind that if you have a goal you want to achieve, Nick will do everything in his power and more to help you obtain it.  If you put in the work, the sky is the limit with this man.  Thanks Nick for all that you have done for me."
Current Lifts –
Bodyweight: 205lbs
485lb Squat
285lb Bench
605lb Deadlift
Michael Bailey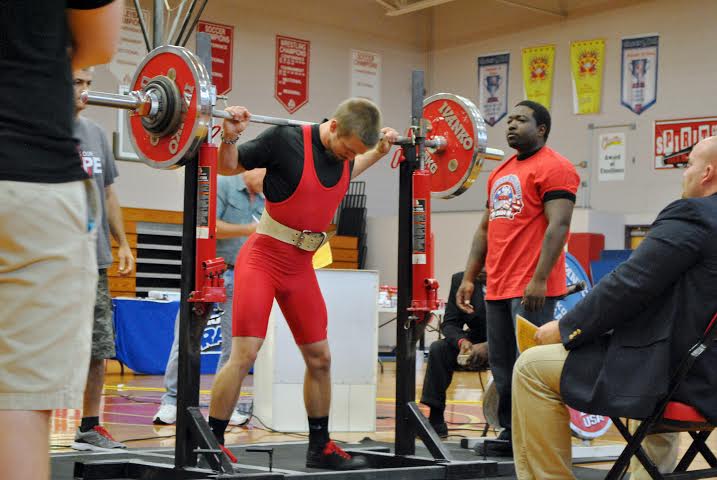 "I came to Nick 3 months ago with the goal of increasing my strength for my first powerlifting meet and in those 3 months I have made tremendous progress. I have crushed all my previous bests in every lift and seemingly week after week I am able to add more weight to the bar. Nick knows how to get results.  Whatever your goal I recommend Nick as your coach not only because of his abundance of knowledge, but his passion for you to succeed and his willingness to accommodate you in any way he can. If you are serious about getting results, Nick is the man for the job."
Current Lifts –
Body Weight: 148lbs
345lb Squat
285lb Bench
450lb Deadlift
Lauren "Blondie" Freeman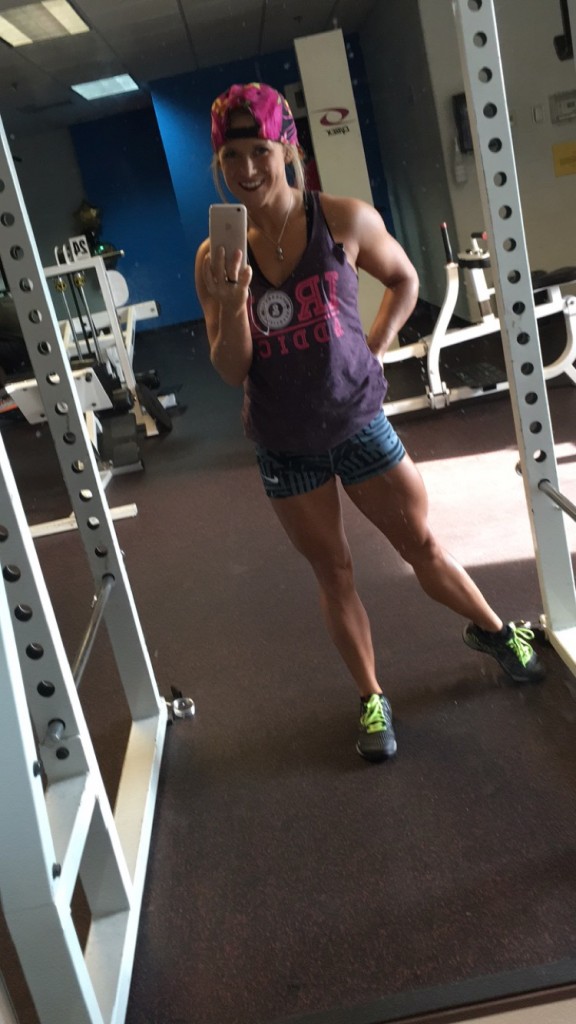 "Hi, I had the pleasure of working with Nick for 6 months. The fact that he could put up with me for six months is unbelievable, since I'm so indecisive. I came to Nick with the goal of wanting to compete in figure, but changed goals multiple times until I eventually settled on powerlifting. Nick stuck it out with me, and always pointed me in the right direction. His programming was to the point, easy to follow, and was built towards my goals. The amount of strength and size I had put on in those 6 months was unbelievable. He was always willing to explain everything in full detail and make sure that I understood why I was doing what I was doing. He explained what muscle group each exercise was working, what I was going to achieve from doing that particular exercise, etc. I couldn't have asked for a better trainer. He truly knows his stuff!

YOU'RE FREAKING AWESOME,

BLONDIE"
Kimberly Fisher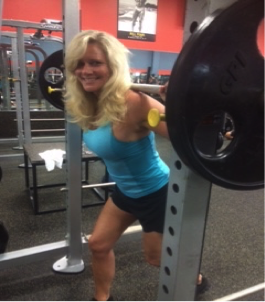 "Being a woman in my fifties I knew that my health and fitness goals needed to be adjusted. As we age, both bone density and lean mass decrease becoming even harder to lose fat and maintain muscle. All of these problems can be helped through strength training. I have always incorporated cardiovascular and resistance training into my exercise routine but I knew that I needed to start strength training harder than ever. That is how I came to Nick. Nick has a vast knowledge of exercise and nutrition; he is professional, extremely motivating and always quick to respond. I look forward to the workout routines that he designs for my goals. Nick is one of the most genuine people I have ever met. He tells it exactly as he sees it while maintaining a positive attitude and sense of humor. Since I started training with Nick I have seen significant increases in strength, decrease in inches and the stamina to keep up with my grandson; that is only the physical part! I feel so much more confident in my body and in general and I have inspired my husband to start lifting as well. Nick has changed not just my life but that of my entire family's and for that I am so grateful!"
Bill Lewis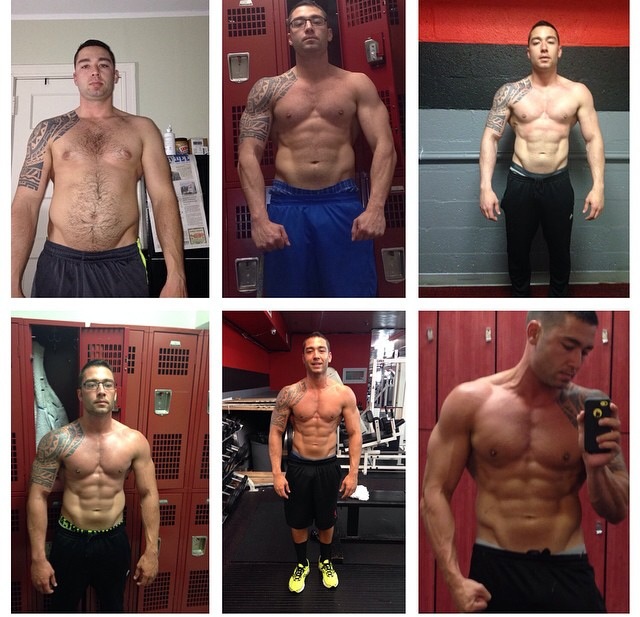 "Between April and September, I reached the leanest, lightest, and strongest I have ever been. I got down to 175 from 200lbs. My weights went as follows (Pre Nick to Post Nick):

Bench: 200 to 255
Squat: 285 to 335
Deadlift: 325 to 405 (and now in our current program pulling 455)

Never did I think it would be possible to get so strong and so lean at the same time. Nick is willing to give you the attention and help, and most importantly, the understanding of what you are doing."
The Smoot Fitness Online Coaching Program Includes:
An individualized strength training program designed specifically for YOUR unique needs and goals.
Nutritional recommendations geared towards helping you maximize performance, gain muscle, lose body fat, or a combination of all three.
Cardiovascular programming.
Mobility/flexibility programming (NOT for injury rehabilitation).
Ongoing support and adjustments made on a daily, weekly, and monthly basis.
Unlimited access to me via email, phone call, text message, or Skype.
But Wait…Who the Heck Are You?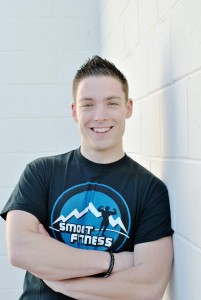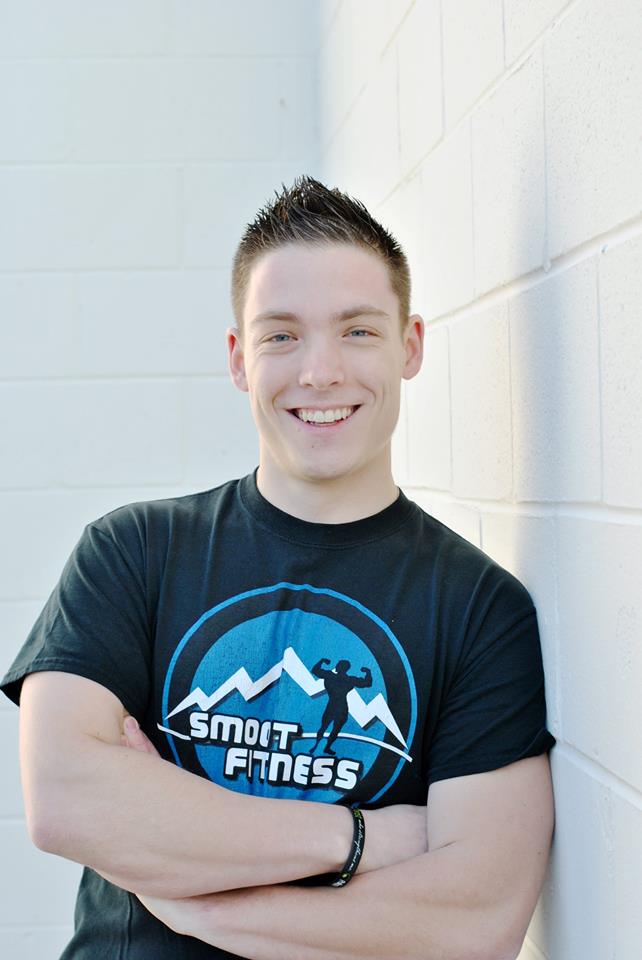 Hey!
My name's Nick Smoot.
I'm a strength coach and nutrition consultant out of Newport News, VA.
I started my fitness journey back in 2008 as an out of shape fat kid with the desire to change my body.
Since then, I've spent countless hours under the barbell trying to get bigger and stronger.
And I've spent countless more hours helping OTHER people build the bodies they've always dreamed of.
Aside from that, I'm a writer,  "meatatarian," food lover, and gigantic Harry Potter nerd.
Oh, and I'm also a die-hard Redskins fan that hopes to one-day see them make it to the Super Bowl.
…Not sure that'll ever happen.
But, Enough About Me, What About YOU?
Are you ready for a life changing experience?
Ready to take your performance and physique to the next level?
Fill Out the Form Below and I'll Get Back to You Within 48-Hours.
**Disclaimer**
Smoot Fitness (Nick Smoot) or any associates giving advice are not doctors or registered dieticians. The contents of this program should not be taken as medical advice. It is not intended to diagnose, treat, cure, or prevent any health problem, nor is it intended to replace the advice of a qualified health professional. Always consult your physician or qualified health professional on any matters regarding your health.